Cornerstone of our content strategy
Sophia has been vital in helping us develop great content for our channels. We wanted a writer that understood our industry and the needs of our customers. With Sophia's background in health and health writing, there was an immediate understanding of how to tell our story.
Sophia is a star!
We are so thankful we found Sophia to produce our website copy! Sophia is clearly highly experienced in the health care industry, and was able to produce amazing copy that met our brief for SEO without reading like a keyword list. On top of that, Sophia is lovely to talk to, quick to respond to enquiries and produced all work in an efficient and timely manner. Thank you Sophia!
Sophia just gets it! Professional and reliable!
As the Marketing Manager at a not-for-profit organisation overseeing 8 brands, I needed to find a new copywriter to assist on a large range of projects and campaigns. I found Sophia and have never looked back. Sophia has delivered already for me a new brochures suite, multiple website pages, multiple blog posts and a couple of press releases. One of the largest challenges for me was being able to find a copywriter that understands Indigenous language, disability, allied health, early intervention and most importantly SEO. Sophia just gets it, she is a professional, and I look forward to continuing our relationship. Thanks so much Sophia!
Super happy with Sophia and her work
As a physiotherapist I was looking for web content, I wanted someone who understood what I did as a health professional, the boundaries which health professionals can advertise, and who can put words together better than I could. Sophia did not disappoint. She was clearly able to articulate what I wanted and I was very happy with the content. She was prompt, professional, timely and responsive. Thank you so much for your work Sophia, I will definitely use your services again in the future if I need them.
I recently engaged Sophia Auld to help me with researching and editing my ebook draft about women's wellbeing. I chose Sophia because of her experience with writing ebooks, plus her strong background in working with health and wellbeing brands. Sophia is lovely and I loved collaborating with her, she is both interested and interesting. I felt safe with Sophia, as she was an efficient, productive and reliable copywriter.
Great quality, fair prices and quick delivery
It was a pleasure working with Sophia. I got more value out of her work in a few days than other copywriters took months to provide. AND it was way cheaper. I can definitely recommend her writing and will use again.
I am a physical therapist, and needed the help of a copywriter to write some leaflets for a low grade medical device that I am about to launch. After our initial contact, I was so relieved to know that I could entrust Sophia entirely with the job. She was so easy to work with.
I will certainly be returning for more of Sophia's brilliance.
Sophia Auld has been writing for our group of 9 schools for about a year. During this time, Sophia has impressed me with her ability to weave words together in a way that clearly communicates the intended message, her indepth research skills and her faultless capacity to meet deadlines. Even as a freelancer, Sophia has become a valued member of our marketing team!
Sophia Auld brilliant copywriter
From our first conversation I knew that I had found the right Copywriter for my business.
Sophia is very intuitive and can very clearly express what it would take me more words and not so well structured sentences to say.
Having written copy for a website page, a brochure and an introductory letter all of which is going to be used to promote my business.
Her work was brilliant and I would highly recommend her as a copywriter and I look forward to working with her again. Thank you again Sophia.
Sophia, what a find!
I write daily but write emails, recommendations, proposals and contracts to other business professionals. Writing copy that appeals to and engages a broader audience is difficult for me. I asked Sophia to help update a variety of Facebook pages we manage, reviewing the about, our story and services sections. The changes were transformative. Sophia completed the project within a short time frame, conducted research and involved us in the process, resulting in a great final product.
I look forward to continuing to work with Sophia on future projects, leveraging her mastery of words!
I engaged Sophia to write a media kit for my boutique travel business. Sophia was easy to work with, reliable and thoroughly professional. I was thrilled with the result and would be happy to recommend her as a copywriter.
I have found Sophia's copywriting to be excellent and her service very professional. Her work has saved me valuable time, money and energy. I would be more than happy to recommend her to anyone needing a high quality, efficient and reliable copywriter.
Sophia is an experienced writer who is knowledgeable in health and parenting and is able to produce detailed content quickly and ahead of deadline. She has a good understanding of how to sell a story to an audience and tailors her style to suit the publication.
I found Sophia online and approached her to write copy for a new website we are building for the Mamanuca Islands tourism body. From the moment we approached her, Sophia has been nothing but professional and courteous. She responds in a timely manner and meets all her deadlines (which is important to me). The end result of the work she delivered to us is exactly what we asked for, so the brief was achieved with minimal changes required. That's all you can ask from a copywriter. I have already contracted Sophia to complete another job for me, and will continue to do so.
I engaged Sophia to write content pages for a website I was working on for a client. There were six pages of quality content provided, so much so, that my client approved all first drafts without hesitation. Thank you, for saving me hours of time and for providing my clients website with a great on brand message and SEO content. Hope you use Sophia's services in the future.
Sophia wrote the copy for our sales campaign. Her copy was compelling and the tone exactly what we were looking for. Sophia provided helpful suggestions for our campaign and was easy to work with. We have no hesitation recommending her.
Sophia has been one of my go-to journalists to date at Newsmodo. Able to cover complex subject matter, conduct quality interviews and create compelling copy all-round, I truly trust Sophia with any brief I hand over. I know that by the time it returns to my desk, I'm not in for a huge job on my end, as her work is pretty close to flawless. I look forward to continuing my working relationship with Sophia!
Sophia has edited all the content for my wellness business website. I have found her to be professional, reliable, ​and able to capture the tone I'm looking for on my site. I can highly recommend her for any editing or writing you need.
In her years writing for Domain, Sophia has proved herself to be an excellent writer and researcher who always files on time and to a very high standard. Many of her stories remain some of our highest rating and most engaged pieces. Sophia has a great news sense and always knows what our readers will be interested in. I am happy to recommend her for any role as I know her professionalism and editorial skills are of the highest standard.
Sophia from Words Mean Business has helped us enormously by creating the copy for our new business website, http://www.drlandscaping.com.au, Sophia listened to what we needed and took the time to understand our business to ensure we were able to capture what we do and the services we provide.
Fantastic service and I would highly recommend Sophia – thanks so much from DR Landscaping!
Sophia has the unique skill of expressing feelings in words to get the message across. Her description leaves an indelible impression in mind. Lucky to have her to do our copy writing!
Superstar!
I recently engaged Sophia's services to look after my valued property clients while I was on leave. I'm very protective of my business and client base and would never just engage anyone to write for them in my absence. Sophia, I knew, would not let me or my clients down. She was not only efficient with her turnaround of work but the quality of writing was superb. She's someone I'd have no hesitation in recommending or using again in the future.
Outstanding words every time
Sophia has consistently been in our top tier of freelancers at Newsmodo. Sophia can take on any brief and exceed expectations delivering beautifully crafted copy on time and on brief. From travel to tech to health Sophia proves that words really do mean business. Look no further for a stellar all-round copywriter and a leader in health writing.
Want to find out more about how I can help you?
Book a FREE 15-minute phone call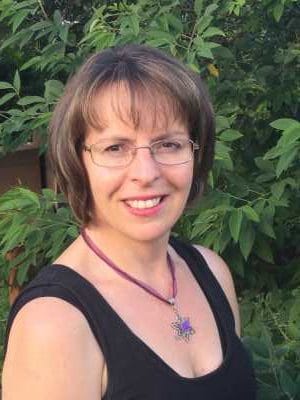 I'm a health
communications expert
with almost 30 years of
healthcare experience. 
I write trustworthy and
compelling content for
health, medical and
biotechnology brands.
My specialty is
transforming complex
medical information into
engaging and easy-to-
read content.
My services
Health and medical writing
Biotechnology writing
SEO website copy
Patient resources
Blogs, brochures, case studies, staff profiles
EDMs, Facebook ads
eBooks, video scripts
Product and service descriptions
Editing and proofreading